Carus Animal Health leave their mark on London Vet Show
Published Tuesday, 6th December 2022
The Carus Animal Health team joined thousands of veterinary specialists at the London Vet Show on November 17 and 18, 2022.
The event brought the vet industry together under one roof at the ExCEL Centre in London, and we met with delegates at our frontier-of- innovation themed stand, asking people to join the Carus mission.
But what does that mean?
Our Head of Marketing, Nicky Love, explains the motives behind exhibiting at the London Vet Show and how 2023 is set to be a landmark year of growth for Carus Animal Health.
Guests at our stand were asked to participate in a survey about which point of care diagnostic tests they wish were available to them, ranking them from most to least important, and their knowledge of veterinary health was also to put to the test in an online quiz.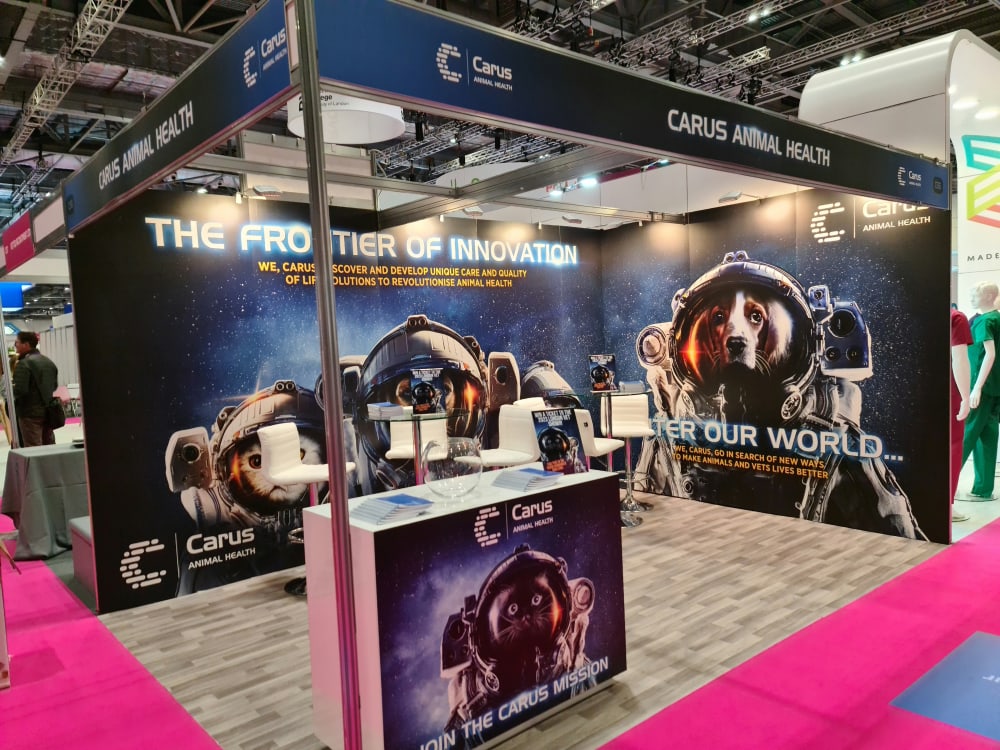 In addition to an array of stands, attendees were treated to a range of high-quality seminars, with session topics ranging from small and large animal medicine, exotics, farm, equine and practice management to veterinary nursing and exciting industry innovations.
Commenting on the seminars she attended, Nicky said: "It's crucial to stay up-to-date with the latest trends in the veterinary industry and the seminars I attended provided invaluable insight that can benefit Carus as we enter a very important year for our business."
At our stand, we provided attendees with the opportunity to win a ticket to next year's event and we're pleased to announce Rafaela Pocas as the winner.
Thank you to everyone who joined Carus Animal Health at the London Vet Show – we cannot wait to attend next year's event!